Relationships in general are complicated feelings between two souls who prefer to share mutual emotions for each other. Long distance relationships further muddle the process by adding another dimension named distance to it.
Easy enough to fall in love. Making it work is whole another story, while LDR (long distance relationships, yes I am going to abbreviate it, I am too lazy to type it every time) jazz it up an extra mile. As "Friends with benefits" is soon catching up, technicality says that LDR is "Friends without benefits". While the whole point of falling in love is to be in the cozy comfort of each other's arms, being pampered and adored, LDR is nothing sort of the same. It basks in the glory of commitment, trust, belief, patience and faith. People are scared to be in a LDR as it seems to be a hard feat and loads of determination to hold on. I have been in one for 95% of the last 5 years due to the blessings of the fate, me and my husband were/are in an LDR one year pre-marriage and three and a half years post-marriage (yes-you read it right) and yet have experienced some of the perks of the LDR.
I would love to share it with you guys,
It is very easy to plan surprises. Me, being a person who loves to surprise my loved ones on special occasions and my husband being the one who loves to be surprised well, who doesn't? (However, he doesn't know to plan one, how very sad of me ).
So being in an LDR gives me loads of opportunities to plan and execute them. Trust me it is easier than to plan for the guy who sneaks around you all the time 😛 .
Doing chores simultaneously. Once you get into the flow of the relationship, the couple end up doing their day-to day activities in sync. Since both me and my hubby were pursuing our respective education, I was pursuing my under-graduate program while he was preparing to get into his post-graduate course, we generally set aside time for study. I mean during that time, both of us studied and planned breaks together to catch up for a conversation over the phone.
We had adjusted our meal times too accordingly that while I had my dinner at my place, he had his too and we could again converse over the phone.
There is ample amount of me time. People in relationships generally spend every waking hour and generally the sleeping too (in each other's dreams) with one another. Somewhere between all the dinner dates, luncheons, lazy evening walks, brunches and morning jogs accompanied by their partner, they lose out on their "me time" to refresh and rejuvenate. People forget about their hobbies and the individualism is lost. LDR provides you with enough and more opportunities to catch up on a book you longed to read, to finish a course online, dance to the tunes of your favorite musician and what-not.
Going on a date every time you meet. Unlike couples who go out so often that the thrill and the rush of the dates are gone missing.
My hubby took me on little dates every time he came over to meet, and both of us were excitedly looking forward to these outings where we talk on all the interesting stories that happened in our lives since the last time we met.
Little things count. LDR makes all the teeny – weeny things magnanimous. Every day good morning and good night texts are a mandatory ritual that keeps us connected with each other in spite of the distance. A simple how was your day leads to a wonderful never ending conversation. Since we all swim in the sea of social media, a like and a comment to each other's posts definitely will make your partner's day since it shows that you are interested in what is going on with their lives.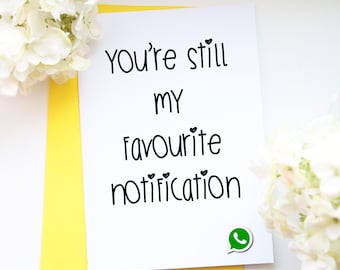 New learnings. Since both of you spend a whole lot of time away from one other, there is something new to learn every single time you meet. It keeps you stay curious to know more about your partner. "No significant learning can occur without a significant relationship" as quoted by Dr. James P Comer. This keeps the relationship steady, interesting and evolving. There the concept of boredom is thrown under the bus. We
 as a couple are still learning and there are quite a few arguments, disagreements, and fights that spice things up in the relationship. Seriously, LDR or not if there are no fights between a couple, are they really in a relationship? But these just help the bond to grow stronger and deeper.
The Love remains fresh. In a LDR, the honeymoon phase of a relationship hardly cease to exist.
There is definitely the adrenaline rush every single time you plan to meet, the joy and excitement when you finally come face to face especially if it is after a long break. Both of us eagerly wait for the end of exams to meet up, so we get proper time to spend.
There is a belief that Long distance relationships are just a myth and rarely works. It can be worked out if both stay firm to the commitment made. If your relationship can survive the distance, it can survive any other storm. As much as I stick to my guns on the views of LDR, there is definitely the longing and the missing scenes. No relationship can be long distanced forever. It needs a firm decision on when and where to settle down. An LDR with no promises of future is surely not worth the try.
---
---
This blog post is a part of a Blog Train hosted by Jasmeet from Mommyvoyage
and Anchal from Themumstory
We are 28 moms together,  who share their take on Love and Relationships. This is a month long blog train. Hope you enjoy reading it 🙂
I would like to thank my fellow blogger, Dr. Deeksha Rana for introducing me. You can read her post here
Next in this train is  Priyanka from Mommiepedia.  Hop on to her website to read her views on this theme.
To know more about other participants  you may check out this post on Facebook.